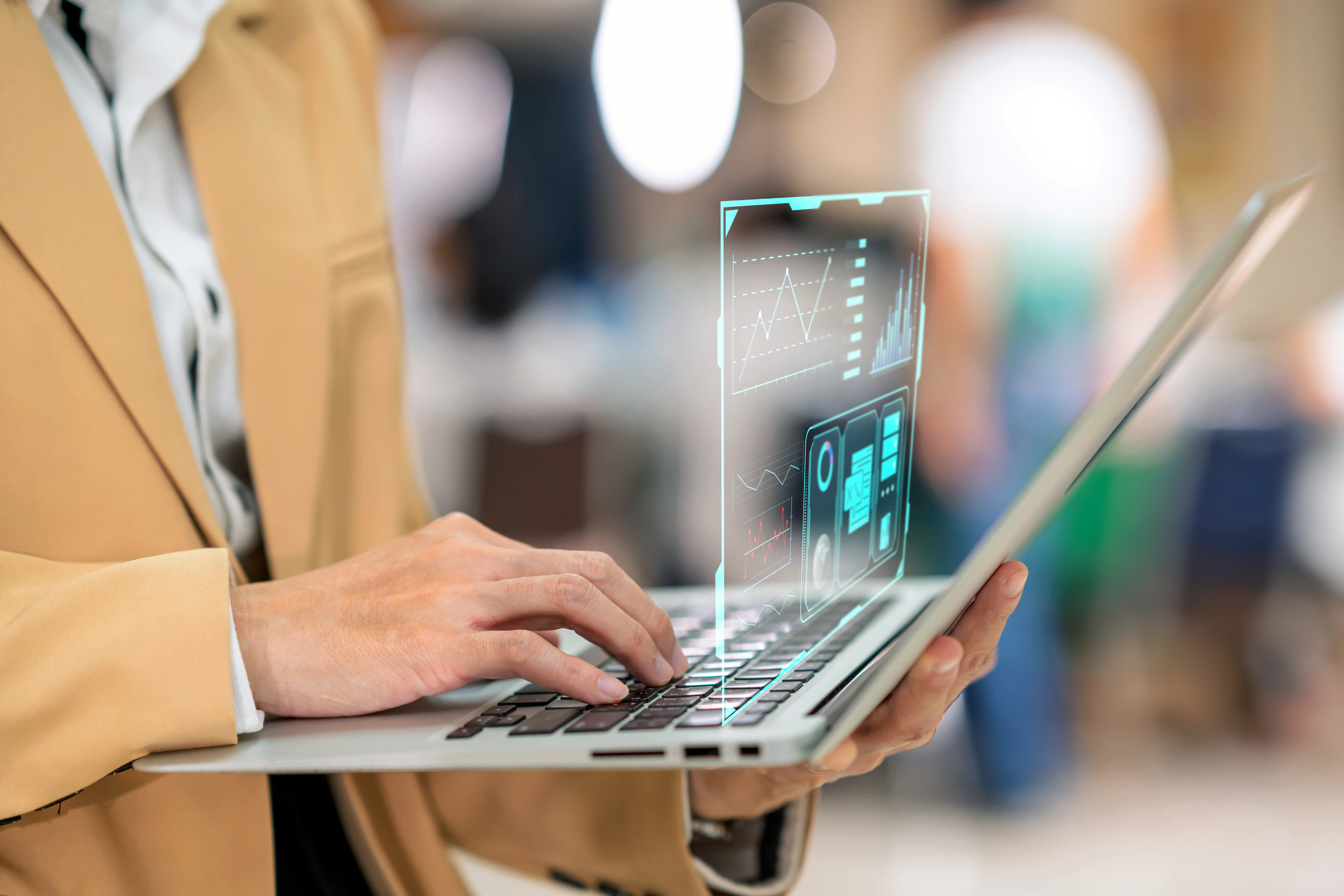 Insight
President Biden's Executive Order: Advancing Responsible AI Innovation and Security
By Alliant
Listen to the audio version: 
As artificial intelligence (AI) continues to evolve, regulation has become essential to balance the potential benefits with the need to manage risks and ethical considerations. New legislation signed by President Biden seeks to establish standards for AI to increase safety and safeguard privacy while promoting equity in civil and workers' rights. The executive order also outlines strategies to foster innovation and encourage internal collaboration.

Highlights from the Executive Order
New Standards for AI Safety and Security:
Mandates that developers of powerful AI systems share safety test results and critical information with the U.S. government.
Develops standards, tools and tests for AI safety, security and trustworthiness.
Implements measures to protect against AI-related risks in areas like national security and public health.
Establishes strong standards for biological synthesis screening to prevent the misuse of AI in creating dangerous biological materials.
Protecting Against AI-Enabled Fraud and Deception:
Establishes standards and best practices for detecting AI-generated content and authenticating official content.
Develops guidance by the government for content authentication and watermarking to label AI-generated content, ensuring the authenticity of government communications.
Advanced Cybersecurity Program:
Develops an advanced cybersecurity program to identify and fix vulnerabilities in critical software using AI tools.
Creates a National Security Memorandum to ensure the safe and ethical use of AI by the military and intelligence community, as well as actions to counter adversaries' military use of AI.
Protecting Americans' Privacy:
Urges Congress to pass data privacy legislation to protect Americans, especially children.
Prioritizes federal support for the development and use of privacy-preserving techniques and technologies.
Strengthens privacy-preserving research and technologies.
Focuses on evaluating how agencies collect and use commercially available information, especially data containing personally identifiable information.
Advancing Equity and Civil Rights:
Provides guidance to prevent AI algorithms from exacerbating discrimination in various areas.
Addresses algorithmic discrimination through training and coordination.
Ensures fairness in the criminal justice system in various AI applications.
Standing Up for Consumers, Patients and Students:
Advances the responsible use of AI in healthcare and education.
Establishes a safety program to address harms or unsafe healthcare practices involving AI.
Supporting Workers:
Develops principles and best practices to mitigate harms and maximize benefits for workers.
Produces a report on AI's potential labor-market impacts and options for supporting workers facing disruptions from AI.
Promoting Innovation and Competition:
Encourages and supports AI research across the U.S.
Promotes a fair and competitive AI ecosystem.
Expands opportunities for skilled immigrants to study, stay and work in the U.S.
Advancing American Leadership Abroad:
Collaborates with international partners to support the responsible deployment of AI worldwide.
Expands engagements and accelerates the development of AI standards internationally.
Promotes the safe and responsible development and deployment of AI to address global challenges.
Ensuring Responsible and Effective Government Use of AI:
Issues guidance for agencies' use of AI, including standards for protecting rights and safety.
Facilitates the acquisition of AI products and services by government agencies.
Accelerates the hiring of AI professionals to strengthen the government's AI capabilities.
What's Next
The impact of these orders on businesses is significant, as the government introduces new standards, regulations and guidelines that aim to ensure the safe and responsible development and deployment of AI. Businesses involved in AI development will need to comply with safety testing and information sharing requirements, adhere to AI standards and be prepared for increased scrutiny regarding privacy, discrimination and fairness in their AI applications. Additionally, these actions promote innovation and competition, potentially creating opportunities for AI startups and small developers while also emphasizing the importance of ethical and secure AI practices in the marketplace.
How Can Alliant Help?
We develop and implement market-leading strategies that help our clients plan and stay in front of emerging risk and potential business disruption. Alliant brings the expertise, resources and experience to ensure insurance programs are comprehensive, forward-thinking and responsive and meet your risk management goals.
Alliant note and disclaimer: This document is designed to provide general information and guidance. Please note that prior to implementation your legal counsel should review all details or policy information. Alliant Insurance Services does not provide legal advice or legal opinions. If a legal opinion is needed, please seek the services of your own legal advisor or ask Alliant Insurance Services for a referral. This document is provided on an "as is" basis without any warranty of any kind. Alliant Insurance Services disclaims any liability for any loss or damage from reliance on this document.