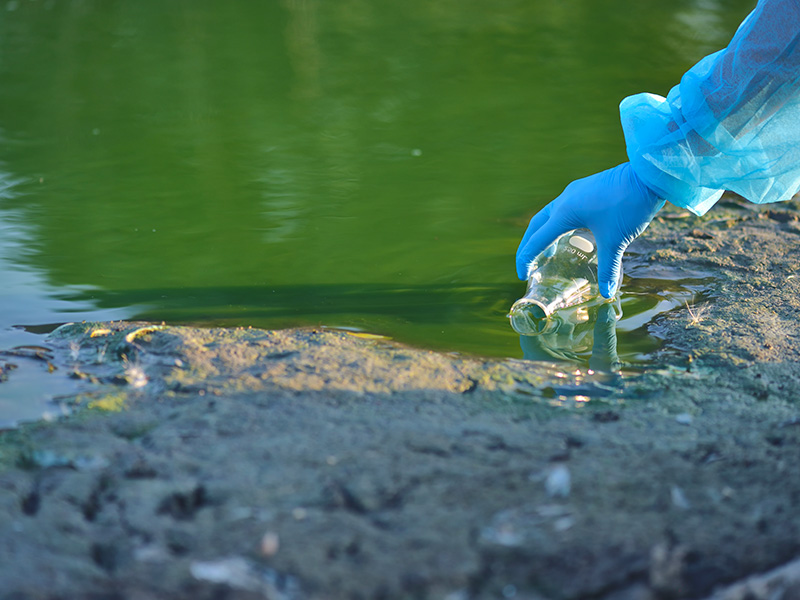 Insight
PFAS: Regulations and Risk Management
By Katrina Seese, Jessica Plummer, Alliant
From an environmental standpoint, one of the biggest challenges today is dealing with PFAS (per-and polyfluoroalkyl substances). Per the Center for Disease Control, PFAS are a group of chemicals used to make what are known as fluoropolymer coatings and these coatings are used in a number of everyday products. These chemicals do not breakdown and are currently having significant impacts on the nation's drinking water. The real concern is these "forever chemicals" are linked to a variety of health problems, including high cholesterol, thyroid disease, and cancer. Many entities have now come across the obstacles these chemicals have created either through a recent transaction, their own use or processing of the chemical, or their tenant's use. There have been many recent advances in the regulation of PFAS/PFOAS (perfluorooctanoic acid). Knowing how these regulations and the current legal landscape could impact owners / investors of real estate, municipalities and other entities, as well as what insurance coverage is available, can help one determine what steps to take to help protect their organization.

Recent Advances

On October 18, 2021 the Environmental Protection Agency (EPA) announced the Agency's "PFAS Strategic Roadmap: EPA's Commitments to Action 2021-2024" laying out an approach and setting timelines by which the EPA plans to take action. This roadmap prioritized three items:
Research- to build an understanding of PFA's exposures and toxicities, human health and treatment through investigation, monitoring and reporting requirements.


Restrictions - to prevent PFAS from entering the air, land and water and placing responsibility for limiting these exposures specifically on manufacturers, processors, distributors, importers, industrial users and treatment and disposal facilities.


Remediate - to broaden and accelerate the cleanup of PFA's by requiring responsible parties to remediate, investigate and/or fund investigations and cleanup efforts. According to the roadmap, key industries with significant documented discharges include PFAS production and processing, metal finishing, airports, pulp and paper, landfills, and textile and carpet manufacturing. PFAS in bio solids present a significant threat to wastewater treatment plants.
Complex Regulations

The regulation of PFAS and PFOAS was fast-tracked once President Biden signed the Bipartisan Infrastructure Law in November 2021. In addition to rebuilding roads, bridges, and rails, this law expands access to clean drinking water. At the time, the US EPA announced that it was inviting states, territories and tribal nations to apply for $1 billion to address PFAS and other emerging contaminants in drinking water. Since the law has been signed, the EPA issued four drinking water health advisories for PFAS and reaffirmed that they are diligently working to establish formal drinking water standards by the Fall of 2022. The updated advisory levels, which are based on new scientific research/analysis and consider lifetime exposure, indicate that some negative health effects may occur with concentrations of PFAS in water that are near zero. Due to this, the proposals to regulate the substances to protect people and the environment from significant health risks have been advancing rapidly.

In August 2022, the EPA advised that they had designated two of the most widely used PFAS compounds as hazardous substances under the Comprehensive Environmental Response, Compensation, and Liability Act (CERCLA), also known as Superfund). The EPA's press release stated this rulemaking would increase transparency around releases of these harmful chemicals and would allow the federal government to hold responsible parties accountable for cleaning up their contamination. Costs to address PFAS will likely include investigation, remediation and monitoring activities, providing a clean drinking water supply and repairing damage to natural resources caused by PFAS.
What a CERCLA designation means in practice
Designating the PFAS chemicals as hazardous substances is intended to accelerate the remediation of PFAS-contaminated sites under CERCLA. The proposal to designate these chemicals as hazardous under CERCLA also means that corporations, tribes, municipalities, and other property owners may be liable parties responsible for, in whole or in part, for the presence of PFAS at their sites, regardless of whether the chemical was previously regulated. According to an article published by Politico, early estimates of the cost of removing PFAS from drinking water nationwide are about $400 billion — dwarfing the cost of settlements and cleanup costs from environmental contamination like asbestos and lead pipes or other public health settlements tied to tobacco and opioids.
Legal Landscape

Currently, the health advisory levels (HALs) for PFOA compounds are .004 parts per trillion and PFAS compounds are .02 parts per trillion. These are only interim advisory levels until the EPA sets a number for these compounds this fall. According to a publication by Armstrong Teasdale, a law firm based in St. Louis, Missouri, 20 states have enacted PFAS drinking water regulations at various levels. One of the lowest allowable concentrations is 5.1 ppt for PFOA in California. Six states are in the process of establishing regulations for PFAS.

Establishing allowable concentrations and regulations for PFA's has opened the door to lawsuits between the companies who have been involved in the production of PFAS, and the government, water suppliers and customers who are drinking them. More than 6,400 PFAS-related lawsuits were filed since 2005. Many of those were against Corporations including DuPont, 3M Co., Chemguard Inc., Kidde-Fenwal Inc., National Foam Inc. and Dynax Corp. A related issue raised by these lawsuits is aqueous film forming foam (AFFF), a product 3M and the Navy created to fight fires that has been required at military bases and airports for decades and used extensively in both emergency fires and training exercises. According to a Bloomberg Law analysis, these firefighting foams are now the source of so much PFAS litigation that a special body within the federal judiciary consolidated thousands of cases into a single docket called a multidistrict litigation (AFFF MDL). At least 1,200 PFAS lawsuits filed in 2021 ended up in the AFFF MDL.
Rulings expected later this year will be key in determining which parties will have the upper hand and who will fund billions in remediation costs—the manufacturers of the PFAS or the states, water districts and taxpayers.
Availability of Insurance

Pollution liability policies are a risk management tool for property owners and site pollution policies provide coverage for clean-up of unknown pollution conditions, third-party bodily injury and property damage and legal defense expense associated with covered claims. The proposed rule and the extent of contamination and estimated high costs to remediate the nation's drinking water has led carriers to become increasingly hesitant to provide coverage for PFAS in these policies. Over the past three years many have responded by implementing broad PFAS exclusions, however coverage may still be available for properties where PFAS use is contingent or where extensive Phase I and Phase II soil and groundwater testing has been conducted to affirm no existing contamination. One environmental insurance carrier has instituted a PFAS questionnaire as part of their underwriting process to more comprehensively evaluated this exposure, and if all questions fundamentally verify no historic or current use of PFAS or current contamination (from onsite usage or offsite migration), the exclusion can be removed. While subsurface evaluation is recommended to obtain the best coverage, testing can also trigger reporting requirements to regulatory agencies which can then require costly remediation, making this a tricky decision (which should only be done in consultation and coordination with legal, engineering and risk management team).
Ultimately concerned entities should review each situation with an environmental consultant and an insurance broker with extensive expertise in the highly specialized and dynamic site pollution liability marketplace to determine the best course of action.
For More Information, Contact: 
Katrina Seese
Assistant Vice President
Email

Jessica Plummer
Vice President
Email
Alliant note and disclaimer: This document is designed to provide general information and guidance. Please note that prior to implementation your legal counsel should review all details or policy information. Alliant Insurance Services does not provide legal advice or legal opinions. If a legal opinion is needed, please seek the services of your own legal advisor or ask Alliant Insurance Services for a referral. This document is provided on an "as is" basis without any warranty of any kind. Alliant Insurance Services disclaims any liability for any loss or damage from reliance on this document.