Food and Beverage Insurance
Alliant understands how supply chain issues, new regulations and evolving consumer tastes can quickly impact your food or beverage operations.
Thanks for your message.
We'll be in touch shortly.
Customized Food and Beverage Insurance
From food and beverage products sold in stores to all types of restaurants, many businesses fall into the food and beverage sector. The dedicated team at Alliant has experience in all facets of the industry and can work with you to tailor food and beverage insurance and risk management solutions to reflect your product and operations.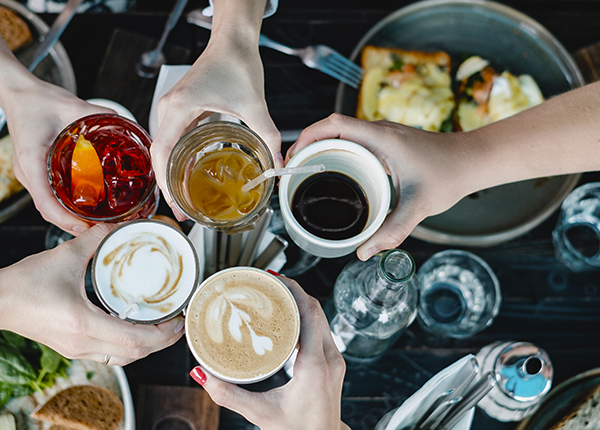 Expertise-Driven Food and Beverage Insurance
 Having a solid food and beverage insurance and risk management program can help make it easier to navigate the changing industry and pivot when needed. We help our food and beverage insurance clients find cost-effective food and beverage insurance solutions for every part of their business.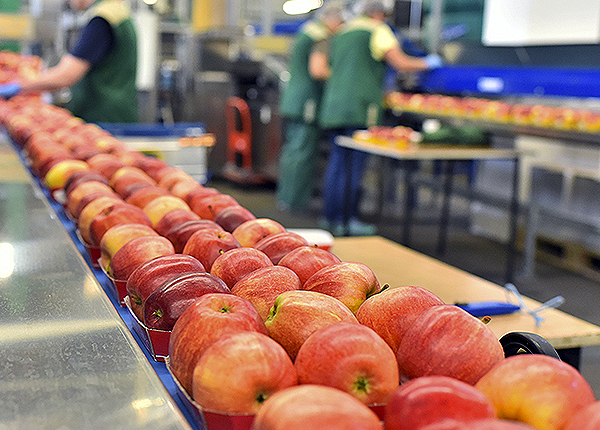 Food and Beverage Offerings
From disruption to the supply chain forcing companies to rethink their distribution process to the increasing use of alternative forms of clean energy, the food processing industry is seeing many new trends. More businesses are also using 5G networks, wearable technology, virtual reality, artificial intelligence and cloud computing in food processing operations. These new risks impact food and beverage insurance coverage and need to be considered in any risk management plan.
Alliant specializes in providing insurance solutions that address these new realities for some of the world's most innovative and forward-thinking food processors. From changing regulations to global security threats and natural disasters, risks to food production and distribution are evolving every day. We work with all types of businesses in the food chain, from growers, packers and shippers, through food products manufacturers. Alliant deploys a team of industry experts with a proven track record in insuring food manufacturing firms to help analyze and quantify your risk. We use this information to design programs with the flexibility and strength to offer protection and keep your company moving forward.
The growing and distribution of edible plant products encompass all parts of the agribusiness industry. Growers, packers and shippers are all dealing with these types of products and making sure the product is taken care of from seed to consumption. At Alliant, we are focused on helping you keep your product safe and protecting your business if there is an event.
Besides just protecting you from product exposures, Alliant has experience helping protect all areas of the business. We know most operators in this space are family-owned in some capacity, which present certain risk management dynamics that brokers might not address. These are particularly important to consider as the industry continues to consolidate. Additionally, from a labor perspective, each type of produce has different operations and safety, and insurance programs need to be tailored to address the specific type of work being done.
The leafy green insurance marketplace specifically has severely retracted in recent years due to large contamination events, large fires, general liability losses and auto losses. This has left very few primary insurance carriers willing to enter the leafy green space, which means clients have fewer options. Many insureds are exploring going to the wholesale marketplace, which is more expensive than traditional insurance. Clients are also looking at other options like, group captives, single parent captives or alternative risk transfer solutions. They are also exploring increasing retentions, taking a portion of the losses or foregoing some coverages altogether. Alliant has extensive experience navigating all of these options and can work with you to find the best solution for leafy green coverage.
Contact
Co-ops are a vital part of the agribusiness industry. Over the years, they have evolved from being focused on a single product to often having diversified portfolios that include such areas as energy, agronomy, farm supply, seed, as well as grain marketing and storage. Our team has worked closely with all the top co-op insurance companies in the industry and has strong relationships we can use to help create strong co-op insurance terms and conditions for you.
The Alliant team has extensive experience dealing with all kinds of co-ops. Our co-op insurance programs address the specialized issues and risks that co-ops face. Many of the professionals on our team have worked in-house at some of the largest co-ops in the country, so they understand the intricacies of a co-op and the risks they face, such as logistic challenges, protecting commodities from the field to the end customer and product contamination/recall concerns.
One of the biggest overlooked areas of risk for co-ops is the unique ownership structure. Co-ops cannot be treated like any other company, since they are member owned and the members are also the customers of the co-ops. In a claims situation, the co-op members/owners could also be the claimant. Alliant understands how tricky this situation can be and works to find solutions to mitigate claims, but also provides exceptional service to navigate a claim if one does occur. Additionally, we specialize in creating Directors & Officers coverage tailored specifically to the member owners of co-ops. Our team is a leader in identifying potential issues that arise from a co-op's structure and works with you to create solutions to protect your organization.
The meat industry, including livestock, beef, pork and poultry, is an important provider of protein in the food chain, both domestically and internationally through exports. It is one of the largest sectors of the United States economy, employing almost 500,000 people. This area of the food and agriculture industry is one where there are several risks around the workers, production and transportation. Key industry challenges include food safety, workforce issues and employee safety, animal welfare, environmental regulations and international trade and logistics. Alliant works to create meat industry and livestock insurance programs that mitigate these risks.
The Alliant team of food and beverage insurance professionals are uniquely qualified to help the meat industry navigate the significant challenges and opportunities your company is experiencing. We customize insurance and risk management solutions to assist you in facing the challenges inherent to this industry. Specific areas of expertise include:
Product Contamination/Recall
Worker's Compensation Programs, including Guaranteed Cost, Large Deductible, Retrospective Rating, and Captives
Safety and Loss Control Resources
Environmental Liability Coverage
Ocean Cargo and Stock Throughput expertise
Wholesale distributors are at the center of the agribusiness industry. Since they touch all parts of sector, they are exposed to risk in many ways—from sourcing product to warehousing and then transporting to vendors. Inventory, facilities and equipment can be subject to direct physical loss. The team at Alliant has extensive experience with and knowledge of the risks you face. Our wholesale distributor insurance programs help you mitigate these risks effectively.
New technology and distribution channels are improving efficiency and profitability, but also bring their own challenges and risks. Distributors may now be responsible for products shipped from overseas manufacturers, requiring coverage that follows stock across borders as it is conveyed by land, air or sea, into warehouses and eventually to retailers. Alliant understands the risks inherent to the wholesale distribution model and can protect your workers, warehouses, fleets and goods.
Wholesale distributors may be held legally liable for injury or damage arising out of products, which may be tendered to manufacturers but must be defended by the distributor as a first line of defense. Because damage to these items could cause loss of income if an enterprise is temporarily out of business due to a claim and loss of stock can also affect customer supply chains, securing wholesale distributor insurance that addresses these issues is critical.
Distribution and transportation can be complicated. Your business depends on getting products to your customers when they need them most. Whether it is point of sale, over-the-road logistics or third-party delivery, you need to know what exposures you face and how to protect against them. To mitigate risk as products are transferred from truck to barge to railcar, wholesale distributor insurance and storage and transportation policies must address who is insuring what and when. Alliant is ready to assist you in resolving any incident that affects your ability to meet your customer's needs, including:
Coverage analysis
Inland marine coverage
Contract review
Risk assessment-analyze distribution model
Claims audits
Our cargo, stock throughput and marine teams work with the agriculture businesses on a regular basis. With full underwriting authority through Lloyd's of London and our wide range of domestic carrier partners, we can provide same-day turnaround on pricing, limit adjustments and storage coverage worldwide. Our claims settlement authority gives our clients a bordereaux system to file and settle claims quickly and efficiently.
Part of our risk review process is analyzing your stock exposure and testing the marine versus property marketplace to see where we can provide the most earthquake coverage at the lowest premium. Often, we find the marine marketplace provides Catastrophic Loss coverage at a lower deductible and lower premium than the property marketplace creating a more competitive risk transfer for our clients.
Thanks for your message.
We'll be in touch shortly.
Thanks for your message.
We'll be in touch shortly.