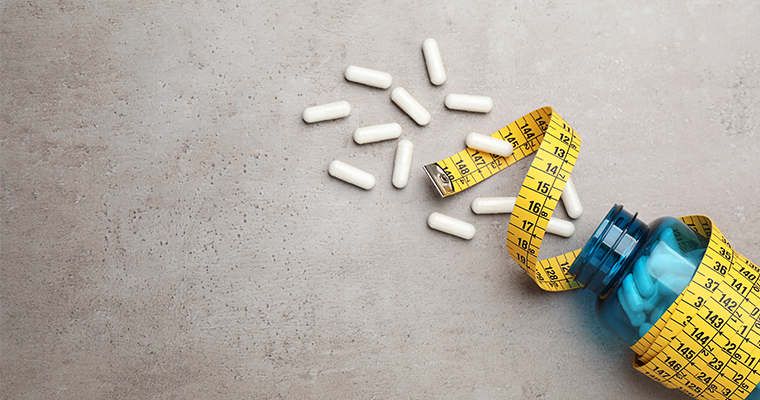 Insight
A New Decision Point: Weight Loss Drugs
By Alliant Employee Benefits / August 03, 2023
Finally—pharmaceutical innovation that has been proven to kickstart weight loss has hit the market with significant momentum in both supply and demand.
Previously prescribed to treat blood sugar spikes in diabetes patients, glucagon-like peptide 1 (GLP-1) drugs stimulate release of insulin, keeping blood sugar levels low. A side effect of this is weight loss, which has led to testing GLP-1s as an anti-obesity drug.
GLP-1 Drugs on the Rise
The Food and Drug Administration (FDA) has approved a new class of GLP-1 drugs, such as Wegovy®, for treating obesity specifically, regardless of a patient's history with or without type 2 diabetes.

However, these drugs can be expensive for the patient, even with qualifying rebates and discounts by the manufacturer, and adding them to a plan formulary may carry similar risk.
Data Talks
More than 4 in 101 U.S. adults are obese, with states in the South and Midwest showing some of the highest prevalence. With its links to chronic conditions like diabetes, hypertension, heart disease, certain cancers, arthritis, mental health conditions, and more, obesity has significant impact on medical costs if left untreated. However, covering this new class of medications may increase risk of premiums and claims with little known data around ROI.
Employer Considerations
As the 2024 open enrollment season approaches, employers have several considerations before them:
Exclude coverage: Employers might see lower drug costs and restrain any increase in member premiums by excluding the coverage of GLP-1 drugs approved for weight loss.


Restrict coverage: Employers can choose to cover GLP-1 weight loss medications but with eligibility restrictions and prior authorizations. In restricting coverage, employer plans may require pre-requisite lifestyle/behavioral modification programs to determine if natural weight loss efforts can be achieved first. This could limit large financial impact to plan cost, while supporting employees at risk. From the employee perspective, there may be a delay in coverage or denials.


Wait and See: Some organizations are waiting to address weight loss drug coverage, as the potential financial impact and ROI are uncertain. However, too long a delay in bringing these drugs to an employer-sponsored plan could mean a disadvantage in recruitment and retention, as well as a decline in productivity and overall health of population.


Permissive coverage: Some employers are considering providing coverage based on their population's health data. Total drug costs will be high, but if an organization has a higher percentage of obese employees, they may see improvements in employees' overall health, productivity, and morale; possible lower claims costs from chronic health conditions; and significant advantages in recruitment and retention.
Looking at Whole-Person Well-Being
Obesity is a monumental driver to overall healthcare costs. Helping employees manage their weight positively impacts other health conditions, as well as a person's well-being in the workplace.

The approval of this new class of weight loss medications advances the case towards treating obesity as a disease, but these medications are meant to be used alongside lifestyle changes such as nutrition and exercise.

Employers looking to add GLP-1 drug coverage specifically for weight loss to their health plans will be best-served by working in conjunction with clinical data experts who can help assess benefit design, address potential increases in drug spending, and incorporate healthcare benefits with effective behavioral modification and support programs.
1Centers for Disease Control and Prevention. About Overweight & Obesity. 2023.
Disclaimer: This article provides general information on an "as is" basis without any warranty of any kind. Alliant Insurance Services disclaims any liability for any loss or damage from reliance on this document.