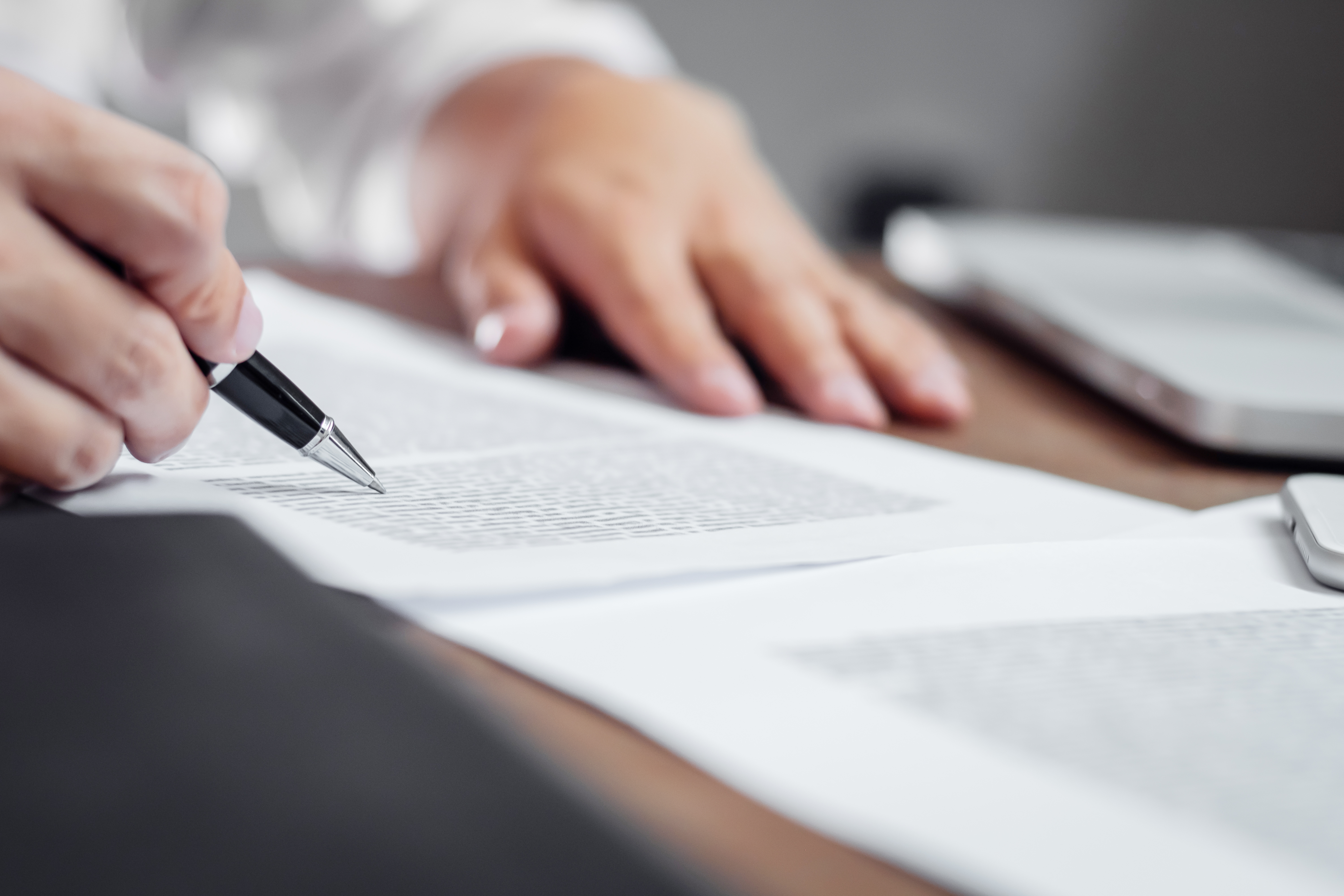 Resource
Insurance Requirements in Contracts (IRIC) Manual
By Alliant
The purpose of this manual is to serve as a guide in developing proper insurance requirements in contracts. This manual explains how to establish insurance requirements for most contracts, including those with contractors, professional service providers, tenants, vendors, and users of public property, and how to verify their compliance with those requirements during the term of the contract.

It should be noted, however, that risk management is more of an art than a science, and therefore, although this manual will provide guidance in 90% of the cases encountered by the user, there will also be exceptions to the rules contained herein. If the user encounters situations that fall outside of the manual's recommendations, the user should contact its insurance and legal advisors.

Recent editions have undergone extensive revisions to eliminate older insurance forms and to condense the material to make it easier for those without an insurance background to access and implement the recommendations. This includes a "basics" section that describes each element of the insurance requirements and provides a single set of specifications that can be used for most contracts. Instructions for the contractor and insurance agent or broker have also been included to make it easier for the contract administrator to request and receive the required coverage.

Another major change from years past is the elimination of most of the customized forms for public agencies. One of the proposed techniques of earlier editions was to request that insurers execute certificates and endorsement forms provided by the public entity. The obvious benefit of this approach is that the public entity knows that it is receiving the coverage it is looking for if the exact endorsement is provided. However, because many insurance forms require prior approval by state regulators, many insurers refused to use custom entity-designed endorsements, and it is no longer practical to obtain them. Also, most of the terms of the insurance requirements have been incorporated within standard insurance forms, lessening the need to spell out specific requirements. Finally, the reality of the emerging cyber and aviation risks has led the editors to create separate chapters on each.

The editors recommend that you use the specifications that spell out the form numbers and key terms described in this manual. Some insurers use custom policy documents, and we suggest that you compare the language in those documents to the specifications to verify that you are receiving the recommended coverage.

This manual contains sample standard Insurance Service Office (ISO) industry forms for reference. Occasionally, new editions of these forms are released. These new editions may broaden coverage, but they may also restrict coverage from the previous edition. An attempt is made in each successive version of this manual to include any updated forms, as well as comments on the changes made to old editions, and recommendations on which forms to use. Though a new edition is released, insurance companies may continue to use older editions of these forms. It is, therefore, important that the user check the edition date of the form supplied by contractors, tenants, vendors, and users of public property, and/or their agents and brokers. The edition date can usually be found in the lower left-hand corner of the form, following the form number.

This edition contains a review of significant updates to the ISO Commercial General Liability form and related Additional Insured endorsement forms, released December 2019. The impacts of some of these changes are significant and wide ranging. While every attempt is made to present these changes in a concise manner, we strongly encourage you to review with your Legal and Risk Management staff the implications of these changes to your Agency and update your Contracts to "trigger" coverage under these new forms. Otherwise, you may have reduced or even no coverage at claim time! Non-insurance sections of the contract are also very important to the risk management process. Normally, the "Indemnification" and "Scope of Work" sections should be reviewed for unusual language or risky activities. If the contractor's insurance does not meet the requirements under the contract, it is the contractor's responsibility to obtain the necessary coverage to satisfy its agreement with your Entity.

Insurance is only one way that the contractor can fulfill its financial responsibilities to your Entity. A section in the contract should state that the lack of insurance does not negate the contractor's obligations under the contract, such as "These Indemnification provisions are independent of and shall not in any way be limited by the Insurance requirements of this agreement. Entity approval of the Insurance contracts required by this Agreement does not in any way relieve the Contractor from liability under this section."
As Alliant is not a law firm, we recommend that users of this manual consult with their own insurance professionals or legal counsel for specific language for this section's wording. Make sure your indemnity language is strong, and if the contractor does not carry sufficient or correct insurance to cover its obligations to your Entity, make certain it does have the assets to indemnify the Entity for those uninsured or underinsured areas of risk.

Finally, a section is included containing the most commonly asked questions from manual users over the years. We have included this section as a resource for the user, to illustrate that risk management is not always a simple process, and to encourage the user to contact their insurance advisor when encountering an "outside the box" situation.
Alliant note and disclaimer: This document is designed to provide general information and guidance. Please note that prior to implementation your legal counsel should review all details or policy information. Alliant Insurance Services does not provide legal advice or legal opinions. If a legal opinion is needed, please seek the services of your own legal advisor or ask Alliant Insurance Services for a referral. This document is provided on an "as is" basis without any warranty of any kind. Alliant Insurance Services disclaims any liability for any loss or damage from reliance on this document.