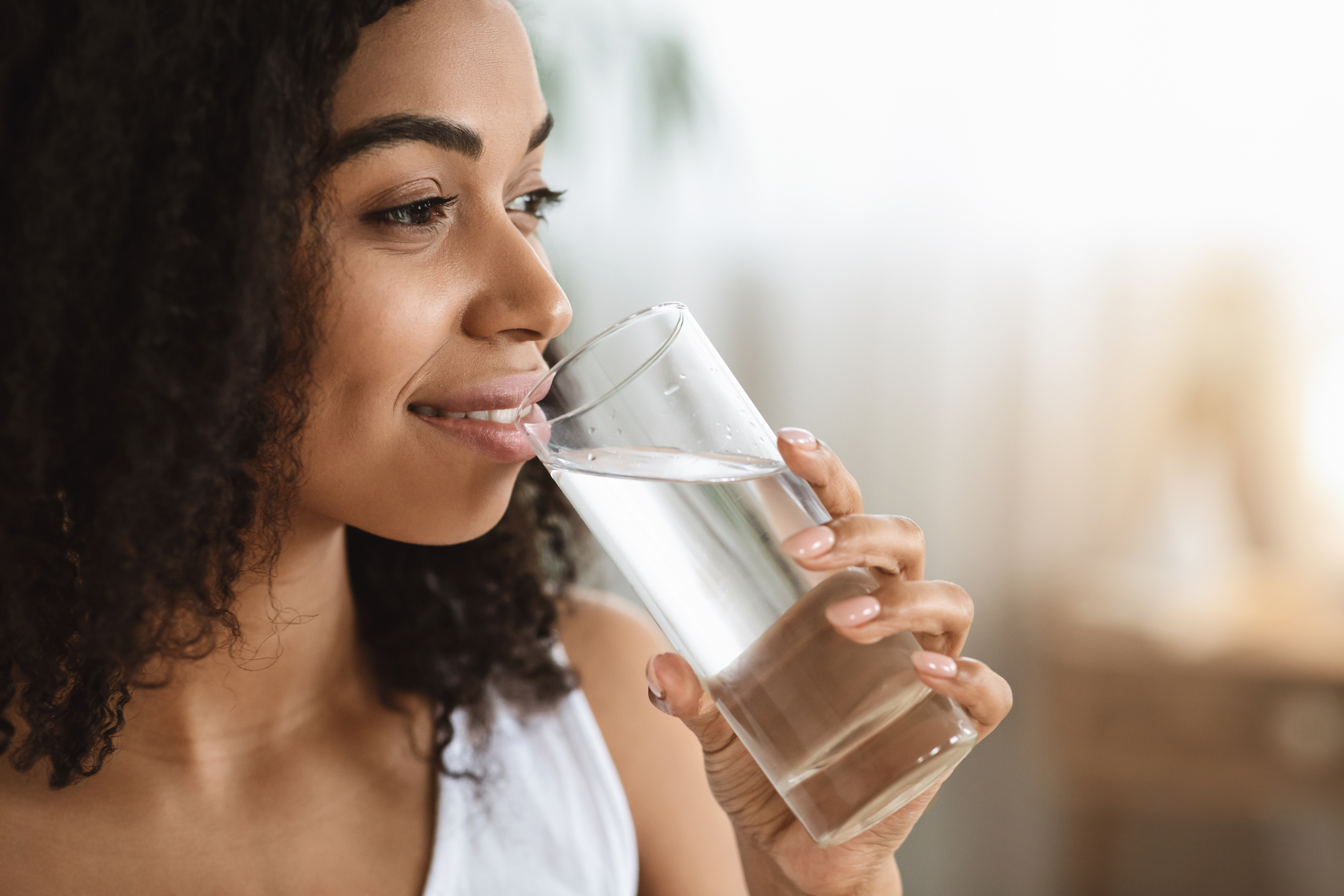 Insight
PFAS Regulations Expected to Increase in 2023
By Alliant
Legal experts predict that the Environmental Protection Agency's (EPA) new proposed drinking water standard, announced on March 14, 2023, is one of the many PFAS regulation related actions that state, federal and international regulators will take this year.
Background on PFAS Regulation

PFAS, or per- and poly-fluoroalkyl substances, are synthetic chemicals present in nonstick cookware, firefighting foam, food packaging and various other products. Due to their persistence and resistance to degradation, these "forever chemicals" are challenging to remediate. Exposure to PFAS has been associated with harmful health effects in humans and animals, according to researchers.
The EPA's proposed PFAS regulation would mandate that public water systems monitor for six varieties of PFAS and alert the public if concentrations surpass regulatory thresholds. In its announcement, the EPA predicted that the proposed rule could eventually prevent numerous fatalities and tens of thousands of severe illnesses linked to PFAS. This action builds on two years of progress on President Biden's action plan to combat PFAS pollution, safeguarding public health and advancing environmental justice. More than 20 states have already passed their own drinking water standards, resulting in a patchwork of varying acceptable levels, according to a report from law firm, Bryan Cave Leighton Paisner (BCLP).
Various media outlets have reported that the European Union is considering a ban on the production and use of PFAS, including those found in imported goods. Clyde & Co. notes that the European Commission and member states will vote on the proposed ban following an ongoing review.
Clyde & Co. partners, Alex Potente and Kevin Haas, and senior counsel, Yvonne Schulte, stated that beyond regulation, companies that have PFAS in their finished product are at risk of litigation. Between July 2005 and March 2022, more than 6,400 PFAS related lawsuits were filed in federal courts, according to Bloomberg Law.
Manufacturers that use or produce PFAS in their operations have faced lawsuits from both governments and private parties seeking compensation for personal injuries, statutory violations or the costs associated with remedial or filtration equipment.
According to some industry experts, the increasing exposure to PFAS represents a liability risk that could be as significant as that posed by asbestos. PFAS, like asbestos, are difficult to eliminate once they are released into the environment and have high costs associated with remediation.


PFAS Regulation History

Two additional EPA actions pave the way for PFAS remediation requirements. In August 2022, the EPA proposed to designate two of the most widely used PFAS as hazardous substances under the Comprehensive Environmental Response, Compensation, and Liability Act (CERCLA), also known as "Superfund." The rulemaking would increase transparency around releases of these harmful chemicals and help hold polluters accountable for cleaning up their contamination. And in October 2021, EPA proposed four PFAS substances be deemed hazardous under the Resource Conservation and Recovery Act (RCRA), which regulates how waste should be managed.


What Do the Proposed Changes to PFAS Regulation Mean?

The proposed changes would expand the regulatory oversight of the EPA over PFAS in several key ways. The EPA would have the authority to order the investigation and remediation of sites suspected of containing those chemicals. Additionally, the EPA would be empowered to seek financial restitution from responsible parties to recover costs associated with remediating. And the EPA would be able to reopen sites that had already been remediated for additional investigation of PFAS.
The proposed regulatory direction creates an opportunity for industries to proactively plan for and be better equipped to respond to forthcoming regulations. By taking a proactive approach, businesses can make more informed decisions regarding remedial strategies and solutions around PFAS.
Eleven U.S. states currently regulate food packaging that contains "intentionally added PFAS," with some going beyond food packaging to include other consumer products. California, New York and Maine have implemented PFAS regulations that range from banning the sale of cookware containing PFAS to prohibiting PFAS in apparel. Maine's law is the most comprehensive, requiring sellers to disclose the presence, amount and purpose of PFAS in products. Companies that violate these laws could face regulatory enforcement and penalties as all participating states have penalty provisions in place. There is also the possibility for additional states to follow suit, making compliance with PFAS regulations increasingly important for companies.
What Should Clients Do?


Organizations that make, buy or sell products containing PFAS are vulnerable to product liability and toxic tort litigation. Organizations deemed responsible parties at PFAS impacted sites could be liable for cleanup costs. And new (likely more stringent) regulations will result in facility-specific discharge limits and sampling requirements (even perhaps for previously closed sites).
Clients should monitor regulatory changes related to PFAS, as well as state and federal enforcement actions and litigation outcomes while staying engaged with their environmental attorneys and engineering consultants.
Pollution Liability & Site Pollution Policies
Clients should assess their insurance coverage, specifically the pollution liability policy language governing or excluding PFAS. Pollution liability policies are an important risk management tool for property owners, and site pollution policies provide coverage for cleanup of unknown pollution conditions, third-party bodily injury and property damage and legal defense expenses associated with covered claims.
The new EPA rule and the extent of contamination and estimated high costs to clean and treat drinking water has led carriers to become increasingly hesitant to provide coverage for PFAS in these policies. Over the past three years many have responded by implementing broad PFAS exclusions, however coverage may still be available for properties where PFAS use is contingent or where testing has been conducted to affirm no existing contamination. One environmental insurance carrier has instituted a PFAS questionnaire as part of its underwriting process to comprehensively evaluate this exposure, and if all questions fundamentally verify no historic or current use of PFAS or current contamination (from onsite usage or offsite migration), the exclusion can be removed. While subsurface evaluation is recommended to obtain the best coverage, testing can also trigger reporting requirements to regulatory agencies, which can then require costly remediation, making this a tricky decision (which should only be made in consultation and coordination with legal, engineering and risk management teams).
Ultimately, concerned entities should review each situation with an environmental consultant and an insurance broker with extensive expertise in the highly specialized and dynamic site pollution liability marketplace to determine the best course of action.
How Can Alliant Help?
The EPA anticipates finalizing its National Primary Drinking Water Regulation (NPDWR) by the end of 2023. Insurers dislike uncertainty, so regulatory clarity around PFAS will be helpful. Alliant is your essential environmental risk management partner by charting a path forward while considering increased visibility of these emerging contaminants. Our multi-disciplinary and highly consultative environmental practice assists with reviewing policy language and evaluating site conditions, knowing various carrier appetites for certain risks and creating manuscript language to handle these types of dynamic and complex situations.
For More Information, visit alliant.com/environmental
Alliant note and disclaimer: This document is designed to provide general information and guidance. Please note that prior to implementation your legal counsel should review all details or policy information. Alliant Insurance Services does not provide legal advice or legal opinions. If a legal opinion is needed, please seek the services of your own legal advisor or ask Alliant Insurance Services for a referral. This document is provided on an "as is" basis without any warranty of any kind. Alliant Insurance Services disclaims any liability for any loss or damage from reliance on this document.