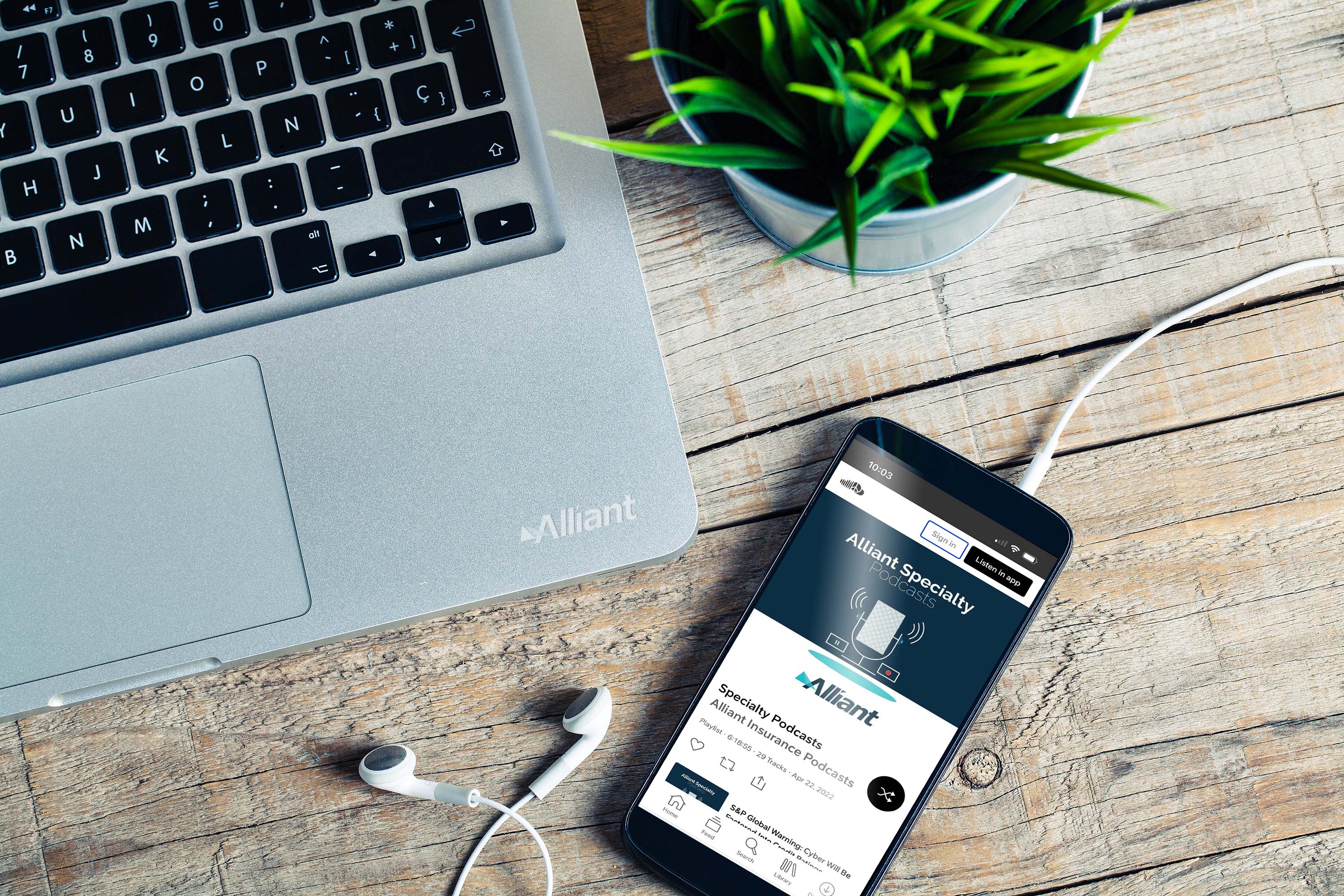 Podcast
Alliant P&C Podcasts
By Alliant
Our team of industry specialists dive into the most pressing issues facing businesses today, providing analysis and practical tips on topics ranging from cyber to workers' compensation and everything in between. With each episode clocking in at just 10-15 minutes, you can stay informed on-the-go, no matter how busy your schedule.
Featured Podcasts: 

A Look Inside the SolarWinds Cyber Incident & SEC Charges
How did the SolarWinds cyber incident evolve into one of the most significant cyber-attacks of our time, triggering SEC charges against SolarWinds and its ex-Chief Information Security Officer? Join Brian Dunphy, CJ Dietzman, Steve Shappell and David Finz as they examine this complex cybersecurity breach and explore the SECs stance, the implications for D&O and cyber insurance and strategies to fortify cyber defenses.
What Happens When a Cyber-Attack Goes Beyond Ransomware?
What happens when a cyber-attack goes beyond ransomware, crippling an organization's core business functions? Join CJ Dietzman and Bobby Horn, Alliant Cyber, as they discuss the complexities of cyber business disruption beyond ransomware and network disruptions, and the implications, insurance nuances and proactive strategies crucial for organizations facing critical threats.
How AI and Misuse of Section 533 Are Affecting the Insurance Landscape
How do insurance companies navigate the fine line between denying coverage and honoring claims for deliberate behavior in management liability? Steve Shappell and David Finz, Alliant Claims & Legal review the alarming trend of Section 533 misuse, denying coverage for deliberate acts in management liability claims. Plus, AI's impact on insurance, from security concerns to potential liabilities, highlighting the need for proactive risk management.
Cyber Risks for Financial Institutions During M&A
Jacob Borth, Nolan Wilson and Michael White highlight the prevalence of cyber threats to financial institutions engaged in mergers and acquisitions and the role of due diligence and reps and warranties insurance to address these heightened cyber exposures. The team covers M&A and insurance industry trends, insurer competition, cyber threat scenarios and strategies for comprehensive risk management, with a focus towards financial services firms and private equity-backed portfolio companies.
Managing Your Cyber Risk: Strategies for Success
How do successful organizations tackle the ever-evolving landscape of cyber risk and cybersecurity? Join CJ Dietzman and Brendan Hall, Alliant Cyber, as they explore pressing issues such as advancing technology, increase in remote work, regulatory requirements and fluctuating budgets, as well as essential insights on incident response readiness and the complexities and challenges organizations face.
Thanks for your message.
We'll be in touch shortly.