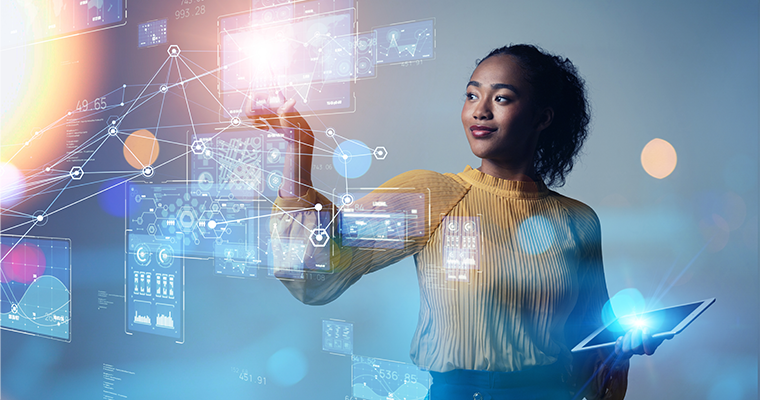 Insight
A New Era of Efficiency
By Alliant Employee Benefits / September 15, 2023
Viewed by other industries as pioneers and benchmarked for their agility, the tech sector has set the bar for how other markets can support their people while positioning themselves for continued growth.
Over the past decade, technology organizations have seen what seemed to be unlimited investment, an exploding workforce with above-average pay, and comprehensive, innovative employee benefits.
Prioritizing profitability. Gaining efficiency.
The economic conditions of a post-pandemic world, however, have triggered tech companies to recalibrate to ensure they remain leaders, making headcount reduction a painful necessity.
The tech industry has eliminated over 200,000 jobs in 2023 so far, with an outlook of continued headcount reduction and a focus on expense management.
The tech industry is still a leader in fostering a thriving company culture. Embracing a progressive approach to employee well-being remains important, even amid waves of layoffs across the sector.
Alliant is committed to understanding benefits strategy across the high technology industry, and our most recent survey illuminates the decision-making process of tech companies as they navigate a new era of efficiency and financial discipline.
Tech Employer Top Challenges Today
New Top Priority: Controlling Health Spend
Historically, benefit leaders in the tech market have ranked recruitment and retention as their largest challenge. According to the 2023 survey, employers are now looking at cost containment within their health programs as their top challenge.
Increased Importance: Communication and Education
Realizing the impact misinformation can have in an employee's decision-making process and use of benefits, employers are reporting that effective communication and education are now their second largest challenges. Compared to ranking communication in sixth place in 2022, tech employers are now looking to reinforce value and to ensure their people have the resources they need to best utilize their benefits.
As employers pivot their priorities to respond to the new economic environment, financial responsibility and governance are top priorities in driving benefit strategy in 2023 and into 2024.
For more on this analysis of shifting priorities, as well as current and future benefits trends within the tech industry, request a copy of Alliant's 2023 Technology Perks and Benefits Survey Executive Summary.
Disclaimer: This document is designed to provide general information and guidance. This document is provided on an "as is" basis without any warranty of any kind. Alliant Insurance Services disclaims any liability for any loss or damage from reliance on this document.