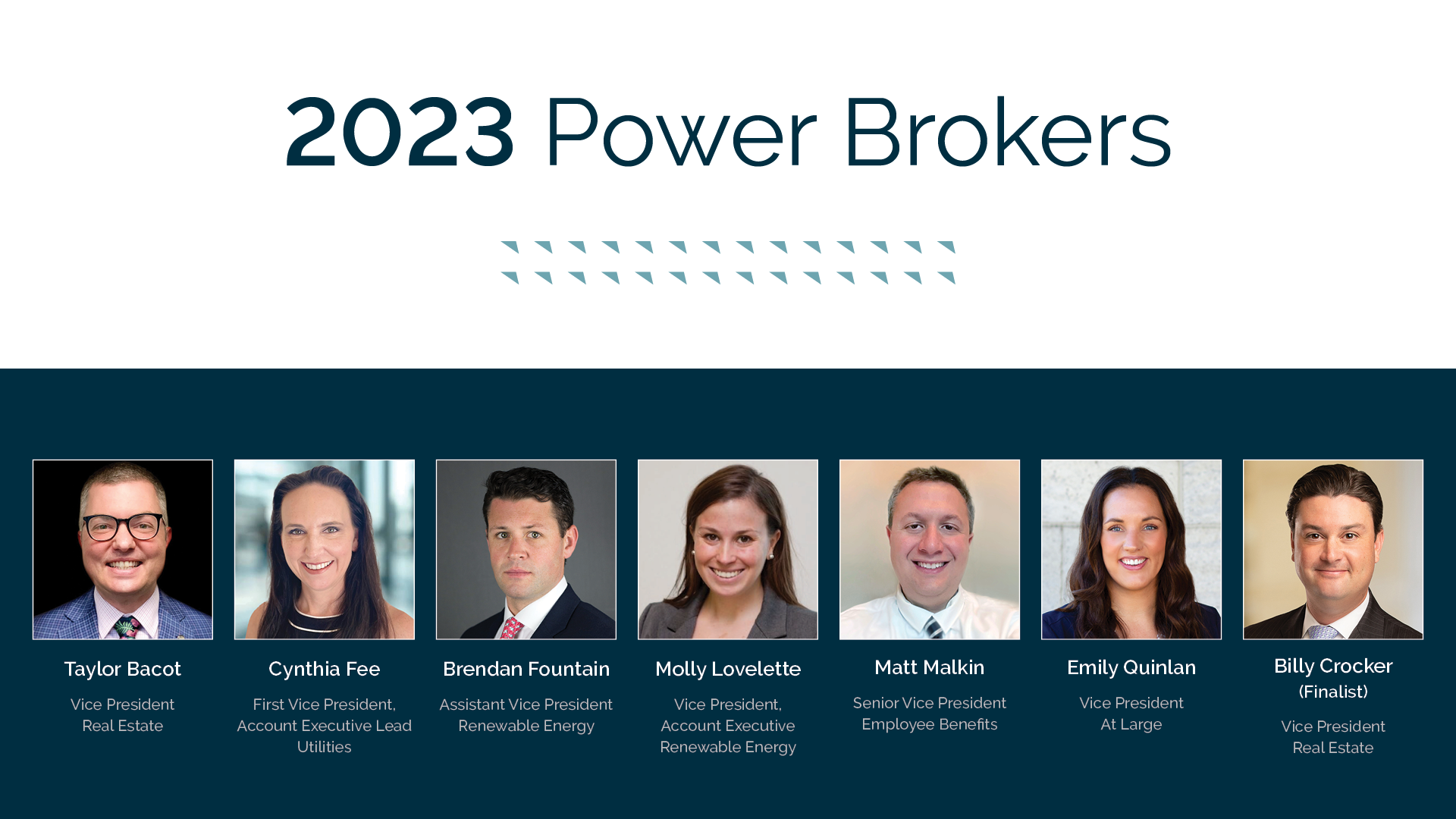 News Release
Alliant Insurance Services Honors 2023 Power Brokers
By Alliant / February 28, 2023
Six Alliant professionals recognized as Risk & Insurance Power Brokers for outstanding service and dedication to their clients and industry
IRVINE, CA — Six Alliant insurance professionals have been recognized as Risk & Insurance Power Brokers for 2023. This year's honorees represent and embody Alliant's ongoing commitment to customer service, creative solutions, and industry knowledge. Spanning a range of industries, these individuals have demonstrated the highest levels of performance and consistency in a rapidly changing marketplace.
"At Alliant, we work hard to create a culture where customer service and entrepreneurial thinking come together to create a truly specialized and service-oriented experience for our clients," said Tom Corbett, Chairman and CEO of Alliant. "Our 2023 Power Brokers exemplify that mindset and are continually finding ways to innovate and to help our clients succeed."
Alliant's 2023 Power Brokers are:
Let's try Taylor Bacot here. 

In addition to Alliant's six winners, Vice President Billy Crocker was recognized as a Power Broker finalist in the Real Estate category.
The Risk & Insurance editors and writers evaluate Power Broker nominees according to their recent accomplishments and abilities to provide excellent risk solutions, customer service, and industry knowledge. The judges also choose Power Broker winners based on the strength of client testimonials according to the award criteria—brokers' creativity and problem-solving capabilities.
A complete list of the 2023 Power Broker winners is available here.