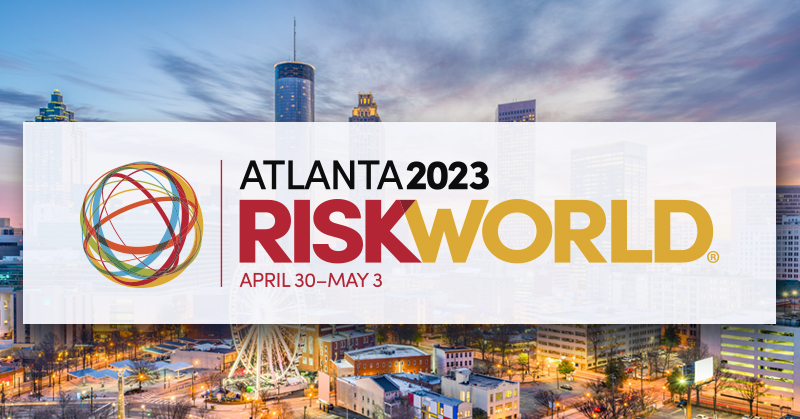 Insight
Alliant Will Be At RISKWORLD® 2023!
By Alliant
Join Alliant During RISKWORLD 2023! April 30 - May 3
RISKWORLD is more than a conference — it's the center of the risk management universe. This is where you swap strategies with people who "get it." And Alliant will be there in the middle of it all!
If you will be in Atlanta during RISKWORLD 2023, we invite you come visit Alliant in booth #2433! Don't miss incredible opportunity to: 
Get an exclusive, in-depth look into the Alliant Analytics platform and the chance to meet our team of analysts and actuaries in person. You will be blown away by the possibilities of the Alliant Data & Analytics platform!


Learn from the Alliant Cyber team as we host the Cyber Risk and Technology Track. Understand how an integrated approach results in improved cyber risk management and insurability outcomes.


Join our Cyber claims and legal specialist, David Finz and explore: Cyber Claims Management: Dispelling Myths and Distilling Realities. David Finz will explore how to disentangle cyber insurance misconceptions.


Join the Alliant conversations on trending topics in analytics, cyber and risk management.


Meet the Alliant Cyber team! Alliant Cyber identifies, evaluates, remediates, transfers and responds to the cyber risks that pose the greatest threat to your organization.
Let's meet in the Alliant Arena (Meeting Room B206). Drop us an email with the date and time that works for you!
For more information and to register for RISKWORLD, visit RIMS.ORG.
Follow #RISKWORLD #RISKWORLD2023 #RIMS #Alliant #AlliantInsurance #TheMoreRewardingWay on social for updates and information.